Luca (2021) Movie Review: Beautiful Yet Bland (Written By Jaeden Noel)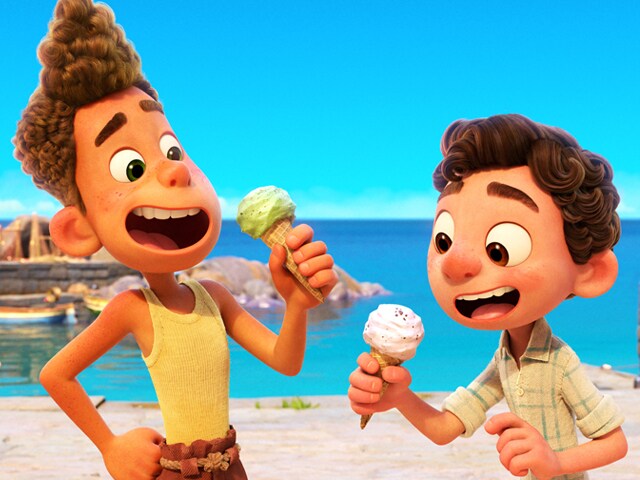 Luca is the newest film out of Pixar's ever-growing roster of flicks & the 2nd to skip theatres in exchange for instant access on D+. The film follows two young sea creatures Luca & Alberto, (Jacob Tremblay & Jack Dylan Grazer) who both have the ability to turn humans on dryland. We follow these boys' coming-of-age story on the backdrop of beautiful Italy.
Let's jump right into the nitty-gritty. Firstly, without a doubt, this is simply Pixar's most stunning work to date. The animation is downright jaw-dropping and genuinely had me questioning if it was even humanly possible to digitally create shots that breathtaking. The Italian Riviera atmosphere is captured so effortlessly creating a truly heartwarming vibe the entire time.
While the animation is more than perfect, Luca's biggest problem is its bland storytelling. On the surface, this seems like a CMBYN-esque story of two boys growing up in Italy (which is clearly what they were going for with the marketing). However, what essentially becomes the main plot is the desire Luca and Alberto have to win a race and buy a Vespa. In comparison to the recent themes and stories Pixar has explored with Soul & Inside Out, this felt quite juvenile and specifically for kids only.
That's not to say that there isn't enjoyment to be had for people over 12 with Luca. Just simply put, don't expect a story that will resonate with you for more than the next hour. For the kiddies, this will be a crowdpleaser. It's easily consumable with its short runtime and its happy go-go characters such as the hyperactive Guilia (Emma Berman).
At the end of the day, with no additional costs, there's no harm in throwing Luca on for a family movie night or to plop the young ones in front of for 90 something minutes, but for those seeking an enriching, fantastic Pixar flick, disappointment is bound to resonate.
Luca gets a 3/5!