Soul (2020) Movie Review: A Return To Pixar's Roots (Written By Hussain Alokaily)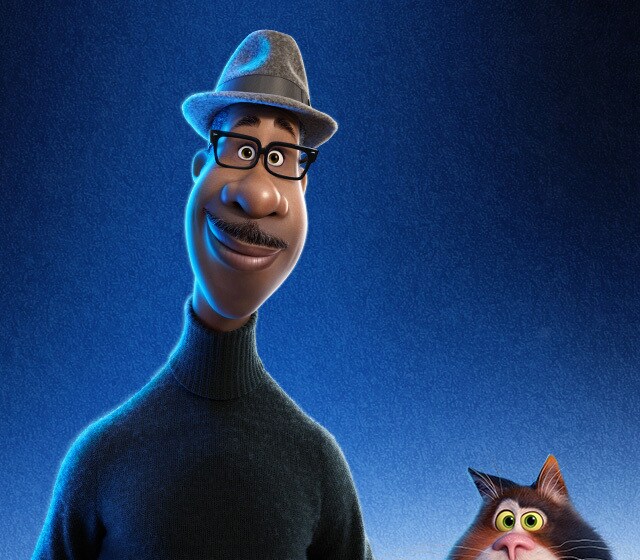 It's become a cliche to say "Pixar has done it again" but it has to be said" Pixar has done it again!
Soul is the 23rd movie from Pixar that is directed by Pete Doctor and starring a voice cast consisting of Jamie Foxx, Tina Fey, Daveed Digs, and Angela Bassett. It revolves around Joe who's a middle-school band teacher whose life hasn't quite gone the way he expected. His true passion is jazz -- and he's good. But when he travels to another realm to help someone find their passion, he soon discovers what it means to have soul.
One of my first memories ever was watching the original Toy Story on VHS so it's safe to say that I am a lifelong fan of Pixar. The animation studio has created some of the best, fun, and most creative films that the medium has ever seen, and among my favorite ones are the ones directed by Pete Doctor. From Monster's Inc to Up to Inside Out, Doctor can manage to tell really thematic and heartfelt stories that disguise life lessons for anyone in a kid's film. This made me excited for Soul as it seemed to be tackling something that is perfect for someone like Doctor and what made me more excited was the awards buzz it picked up from being accepted into Cannes, Telluride, and eventually playing at the London Film Fest. After finally seeing the film, it did not just leave me shook and in full chills but it simply reminded me why I love movies!
It is obvious that Pete Doctor is able to tell really adult-oriented stories in kids' films but Soul manages to take that statement to the next level. Soul is definitely a movie kids can watch and be able to love with its visuals, characters, comedy, and fun sense of adventure present however, the deeper meaning of the film could very well fly over young kids' heads. Soul is by far Pixar's most thematically challenging and complex film they have ever made. Soul is about life and what it truly means to live and what ultimately makes life beautiful as it contains a message and deeper meaning that was needed before the pandemic and is needed now more than ever before. It truly feels like a film made for fans of Pixar who grew up watching their films as this is a people of that age group need to hear.
Besides the deeper meaning, the story and characters are so delightful. One of the best aspects of the film is how it captures life in a city as the film takes place both in New York City and the Soul world. The trailers make it out that the New York aspects aren't in much of the film however without spoiling anything, it manages to surprise the viewer on where the story goes. It makes for a movie that is not predictable which simply allows the viewer to take in the journey the characters go through. Joe Gardner is an excellent protagonist for the story as he fills a role so many of us can relate to. He is a character filled with love but has an ambition and dream the fuels him which makes him such a real and great character. Jamie Foxx does one hell of a job voicing this character and bringing him to life. The other lead of the story being 22 voiced by Tina Fey is a great character that also goes through a surprising arc. Fey also brings this character to life in such an excellent way through her performance.
In terms of the technical aspects, Soul through its cinematography and visuals creates animation on a level that has never been seen before. The animation of Soul is some of the best work Pixar has ever done as it creates visuals not just colorful and bright but almost at times passes for a real film. Finally, the score of the film from Trent Reznor and Atticus Ross is such a unique, beautiful, and mesmerizing score that helps accompany the story so much.
In conclusion, Soul is a triumph of a film that is among the best Pixar has done as a studio. It's a beautiful film that gives the audience such a fun adventure that also brings such a thematically challenging message in the mix. It's a film that reminds the viewer of the importance of film and it certainly reminded me of my love for film. Of all the films this year that had to go from a theatre release to streaming, Soul is the film that most of all I wish I could've seen in a theatre because the film was made to be seen on a big screen.
Soul gets a 5/5!